Technical Information & Product Brochures
---
Welcome to Enerteq's Resources
---
Our Resouces include Technical Information for Enerteq's products, including Data Sheets, Operation Manuals and Specifications.
EZ Calc - Bolting Calculator, Enerteq's oline tool for estimating Required Torque Values. Use to determine Torque, Bolt Load and Percent Yield of Maximum Load of Bolts.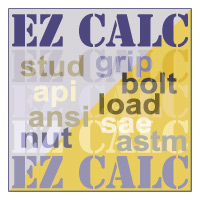 Can't find what you're looking for? Need something special?
Contact us via our contact form.
Equalizer's Full Brochure: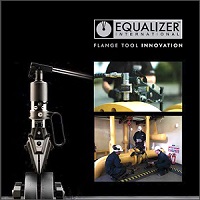 Download Size - 7MB
ENGLISH
SPANISH
Equalizer's Demo Rig (link to PDF of Specs):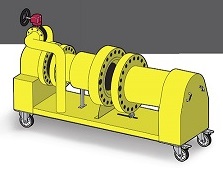 Equalizer Data Sheets, Operator Instruction Manuals
and Repair Manuals (PDFs)

Spreading Wedges - Flange Spreaders
SWi INNOVATIVE Wedges
- Data Sheets
SWi12/14TM Mechanical Flange Spreader
SWi20/25TE Hydraulic Flange Spreader
SWi20/25TI Integrated Hydraulic Flange Spreader
---
SW Original Wedges
- Data Sheets
SW9TM Mechanical Flange Spreader
SW14.5TI Integral Hydraulic Flange Spreader
SW15TE Hydraulic Flange Spreader
- Operator Instruction Manuals
OPERATOR INSTRUCTION MANUAL - Flange Spreading Wedges - SW9TM, SW14.5TI, SW15TE
- Repair Manual
REPAIR MANUAL - Hydraulic Flange Spreading Wedge - SW14.5TI
---
Mini-Gap Flange Spreader
- Data Sheet
MG7TM Mini-Gap Flange Spreader
- Operator Instruction Manual
OPERATOR INSTRUCTION MANUAL - Mini-Gap Flange Spreader - MG7TM

Secure-Grip Flange Spreaders (previously Zero-Gap Spreaders)
- Data Sheets
SG4TM Secure-Grip Mechanical Flange Spreader (ZG4TM Zero-Gap)
SG6TM Secure-Grip Mechanical Flange Spreader (ZG6TM Zero-Gap)
SG11TM Secure-Grip Mechanical Flange Spreader (ZG11TM Zero-Gap)
SG13TE Secure-Grip Hydrualic Flange Spreader (ZG13TE Zero-Gap)
SG15T3 Secure-Grip Hydraulic Flange Spreader (ZG15T3 Zero-Gap)
SG18TE Secure-Grip InLine Hydraulic Flange Spreader (ZG18TE Zero-Gap)
SG25TE Secure-Grip InLine Hydrualic Flange Spreader (ZG25TE Zero-Gap)
- Operator Instruction Manuals
OPERATOR INSTRUCTION MANUAL - Secure-Grip Mechanical Flange Spreaders - SG4TM, SG6TM SG11TM
OPERATOR INSTRUCTION MANUAL - Secure-Grip Hydraulic Flange Spreaders - SG13TE, SG15TE
OPERATOR INSTRUCTION MANUAL - Secure-Grip In-Line Hydraulic Flange Spreaders - SG18TE, SG25TE

Hydraulic Flange Closing Tool
- Data Sheet
FC10TE Hydraulic Flange Closing Tool
- Operator Instruction Manual
OPERATOR INSTRUCTION MANUAL - Hydraulic Flange Closing Tool
Alignment Tools
- Data Sheets
FA1TM Mechanical Fixed Flange & Rotational Alignment Tool
FA4TM Mechanical Fixed Flange & Rotational Alignment Tool
FA9TE Hydraulic Fixed Flange & Rotational Alignment Tool
- Operator Instruction Manuals
OPERATOR INSTRUCTION MANUAL - Flange Alignment Tool - FA1TM
OPERATOR INSTRUCTION MANUAL - Flange Alignment Tools - FA4TM & FA9TE

Leveling & Lifting Tools
- Data Sheets
VLW18TE Hydraulic Vertical Lifting Wedge - STANDARD & MINI KITS
VLW18TE Hydraulic Verical Lifting Wedge - MAXI KIT data sheet
VLW18TI Integral Hydraulic Vertical Lifting Wedge
- Operator Instruction Manual
OPERATOR INSTRUCTION MANUAL - Hydraulic Vertical Lifting Wedges
Equalizer Hydraulic Hand Pumps (PDFs)
Each series available in either 350cc, 550cc or 1000cc oil capacity
---
Torq/Lite (PDF)
Portable Pipe Cutting & Beveling Machines and Tools
Clamshell Lathes - Specifications