Impact Sockets & Extensions
Back Up Wrenches & Wrench Heads
---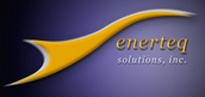 Enerteq's Impact Sockets, used with Torq-Lite's SU-XL Square Drive Rachet Wrenches, are designed for optimum wall thickness, balancing stress, endurance and access requirements.

The depth is designed to fully accommodate the standard fastener head. The chamfered openings make engagement quick and easy. Only heat treated, high strength steel is used for maximum strength. Finally, each piece is plated and black oxidized coated for corrosion protection.
Enerteq warranties all accessories to the original purchaser. Any socket found to be defective in material or workmanship as indicated by premature wear or breakage will be replaced.
Our impact sockets take advantage of the Freecorner Profile design.
The Freecorner Socket Profile
Reduces risk of fastener rounding.
Increases chances of turning worn fasteners.
Eliminates high stress concentration points, increasing the impact resistance and the torque transmitting capability.
Enerteq's sockets are designed for optimum wall thickness, balancing stress, endurance and access requirements.
Freecorner Socket Profile

Conventional Socket Profile

Distributed surface loads relieves possible stress area.
Highlights show contact points away from the corner of the fastener.
Corner point contact high stress areas.
Highlights show contact points on the corner of the fastener.
---
Back Up Wrenches - One of our favorite Safety Tools!
Often overlooked in the field technician's tool box.
Enerteq recommends using the Back Up Wrench in place of Hammer Wrenches as a back up during bolting. Safety awareness of many companies has prohibited using hammer wrenches as a means of reducing 'lost time incidents'.
Team up Back Up Wrenches with Torq-Lite's IU-XL Inline Hydraulic Ratchet Wrenches and SU-XL Hydraulic Sqaure Drive Ratchet Wrenches.

Put the Back Up Wrench in your Tool Box - Put SAFETY First!
Complete stock of sizes metric and imperial
Standard, deep and thin wall sockets
Square drives up to 3-1/2"
Freecorner Profile provided on impact socket sizes starting at 1/2" square drive
Other Impact Sockets & Extension for Impact Sockets
#5 Spline drive impact sockets
Castellated Sockets
Extensions for all sockets

BACK UP WRENCH - INTERCHANGABLE HEADS
IMPERIAL
METRIC
Part #
inch
Part #
inch
Part #
mm
Part #
mm
QB-012
3/4
QB-200
2
QB-19M
19
QB-46M
46
QB-014
7/8
QB-203
2-3/16
QB-22M
22
QB-50M
50
QB-100
1
QB-206
2-3/8
QB-24M
24
QB-55M
55
QB-102
1-1/8
QB-209
2-9/16
QB-27M
27
QB-60M
60
QB-104
1-1/4
QB-212
2-3/4
QB-30M
30
QB-65M
65
QB-107
1-7/16
QB-215
2-15/16
QB-32M
32
QB-70M
70
QB-110
1-5/8
QB-302
3-/8
QB-36M
36
QB-75M
75
QB-113
1-13/16
QB-41M
41
QB-80M
80
The Back Up Wrench design allows the operator to release the stress in the backup in SECONDS by simply turning a screw located at the top of the handle.
In the field, users have found Back Up Wrench reduces risk of accidents and saves time during bolting jobs.
The universal handle and interchangeable heads allow the Back Up Wrench to fit any size nut.
Back Up Wrench is available in Kits:
EB204 – One handle and a choice of four wrench heads
EB210 – One Handle and a choice of ten wrench heads