Secure-Grip Flange Spreaders
Bolt Hole Flange Spreaders
---
Great for Valve Change Outs and Zero-Gap Flanges by gripping from the bolt holes. Flange Faces are never touched.
---
< back to FLANGLE ALIGNMENT & SPREADING TOOLS overview
< back to PRODUCTS main page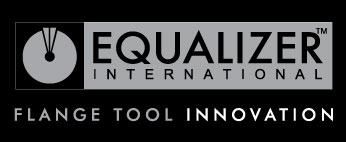 The Equalizer™ Secure-Grip Flange Spreader is one of the safest, most innovative flange spreading tools available today.
Equalizer's years of research and development for Vector on the design and development of the Secure-Grip Spreaders to service zero gap (no access gap) flanges has resulted in the most extensive and powerful line of tools to spread any size flange with the highest degree of safety.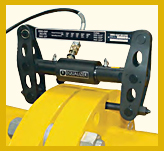 This unique tool uses Equalizer's patented Expanding Collet Technology to deliver a measurable, controlled force which will separate flanges with little or no access gap, but can also be used on all flange types with access gaps.
Virtually universal, the Secure-Grip Flange Spreader range covers ANSI, DIN, SPO, ASME, API and BS flanges.
As with all flange applications, "best practice" is using at least two tools on a flange to ensure safety as well as flange face integrity.
Looking for a RENTAL alternative? See our solutions for Turnarounds and Major Maintenance Projects here...
---
How Expanding Collet Technology works
The collets are expanded by conical sleeves, called drive cones, that advance when the drive nut is turned to tighten.
As the nut is tightened, the collet holder is pulled, causing the drive cone to push under the collet.
The collet slides up the drive cone, spreading the collet sections out and against the inside of the flange's bolt hole.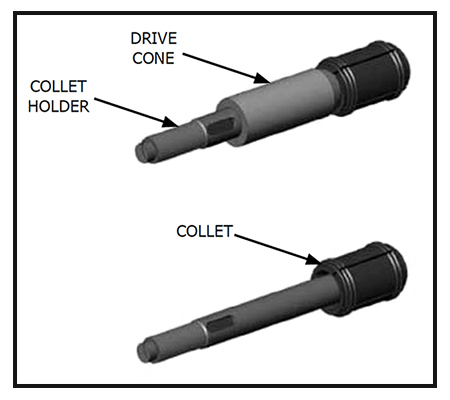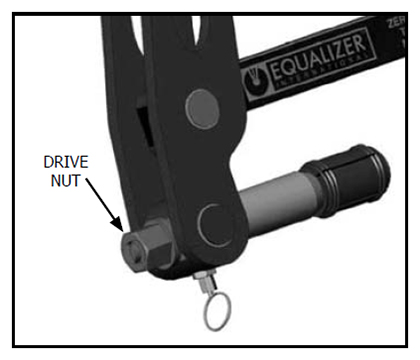 - - - - - - - - - - - - - - - - - - - - - -
The illustration below shows the Secure-Grip Flange Spreader with the collets in the contracted (closed) position.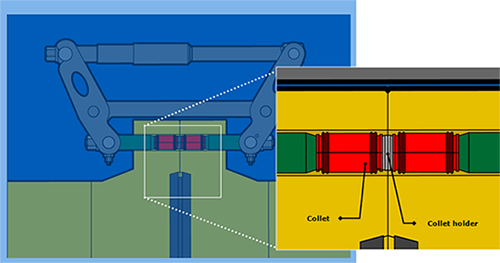 The collets are then expanded to grip inside of the bolt holes as shown below.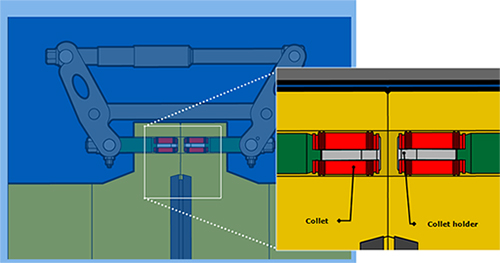 - - - - - - - - - - - - - - - - - - - - - -
The collets expand, gripping more and more as the tool load is increased . . .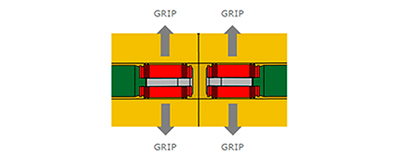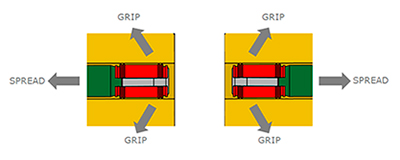 . . . and the flange joint will start to spread apart when the resisting forces are overcome by the increasing tool load.
---
The Secure-Grip Flange Spreader range is for use on all flange types with bolt holes ranging from 16mm (5/8") to 100mm (4").
Click on the info bars below to see more about the three types of Secure-Grip Speaders.
Mechanical operation using a calibrated torque wrench.
Model

SG4TM


SG6TM

SG11TM

Spreading Force

3.7 T (37 kN)


6 T (60 kN)

11 T (110 kN)

Data Sheet
Hydraulic operation from 13 to 15 tons with external pump
Model

SG13TE

SG15TE

Spreading Force

13 T (130 kN)

15 T (150 kN)

Data Sheet