El Dorado Nitrogen LP: Equalizer™ tool versatile
---
07/31/2015 in Equalizer International, Flange Alignment, Case Histories
---
From BIC Alliance Magazine - August 2015 - page 59
HOUSTON — Equalizer Americas' patented flange alignment tool called the Equalizer™ can be used to align or realign flange joints during pipework construction, pipework commissioning or routine maintenance. The tool is attached to the flange joint where misalignment is at its greatest, and then the operator simply has to push and pull the flanges into correct alignment. The El Dorado Nitrogen LP Unit recently utilized the Equalizer, and the results speak for themselves.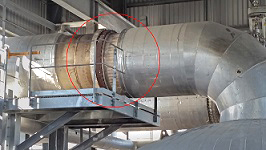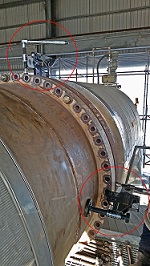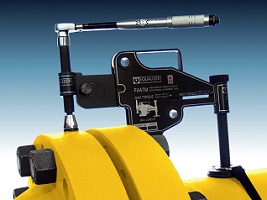 "I tried using cam pens to align the flange with limited success," said Daniel Carr, maintenance manager, El Dorado Nitrogen LP Unit. "Equalizer Americas agreed to do an evaluation during a gauze change on a reactor with us. The company providing bolting services for us used the Equalizer tool. Equalizer Americas provided training and assisted in the performance evaluation.
"The company's safety performance on the project was excellent."
— Daniel Carr, El Dorado

"On one occasion prior to using the alignment tool, this flange was severely misaligned. Due to the configuration of the pipe and other obstacles, it had taken over eight hours of pull and tug to bring the flanges in alignment. When the Equalizer tool was demonstrated, it took less than 20 minutes! No other alignment tool looks to have the capability and versatility of the Equalizer."

Not only does Equalizer Americas offer a range of patented flange alignment tools that are often unmatched in versatility, but it also exemplifies a strong commitment to safety.

"The company's safety performance on the project was excellent," stated Carr. "There were no safety problems. Equalizer Americas worked with us and went on-site during our shutdown. I plan on using the company again. I will be making additional purchases from them."