enerteq solutions, inc
We make work safer, easier
---
Enerteq continuously researches, evaluates and delivers products and technologies that reduce the hazards and burdens of field tasks.
---
Enerteq Solutions Inc. is a hands-on, international sales and marketing-consulting company. We specialize in tools and technology used for repair and maintenance of structures and equipment in the energy industry. Through years of experience, we have developed strong business and personal relationships in over fifteen countries. Primarily, we work within the United States and Latin America, and we are continuing to expand world-wide.

We work with small to medium manufacturers and inventors who have limited international experience.

To develop sales and better position products in target markets, Enerteq's partner networks are employed or new channels are established. Enerteq provides outsource sales and marketing management, business development and consulting.
Enerteq's unique advantage
Enerteq is a technology and knowledge pipeline. Our competitive advantage is our location and people.
We are favorably located in the Texas Gulf Coast region, where the centers of innovation - Houston, Louisiana, Aberdeen, Stavanger, Singapore and others - regularly connect to exchange ideas, and promote and define the future of the energy industry.
Our network of distributors is growing. We are present in most countries in South America through partners and distributors to insure that our products and resources are where you need them.
Cutting edge products from innovative companies
Flange working tools from Equalizer international
Torque wrenches and tensioning solutions from TorqLite and Francis Torque Services
Composite shields and Supports to protect Piping from Advanced Piping Products
Hot Tap and Line stop fittings and Equipment
Our Background
30+ years experience in international sales and field service
Deep rooted relationships world wide
U.S. based company with sound financials
Experience with international business development and financial transactions
MISSION
To find and bring innovative products and technology to the field workers that needs them to lessen the risk of bodily injury and improve the quality of their work- life.
VALUES
- A balanced life
- We work to live not live to work
- First personal safety
- Easier is safer
- Safer is more efficient
- Efficiency means more time for fun
In the early 80's my first job, as a graduate of engineering school, was as a field engineer for Schlumberger. It was the scariest and most maturing two years of my life. Having attended Columbia University in the city of New York, I was unprepared for what it meant to be a hands on engineer. The first year was filled with eye popping experiences that, I still believe today, are only possible in the oil business because of the ruggedness of the industry. I was fortunate that Schlumberger believed in training and safety.

I went from reading Homer to identifying different pipe threads and learning to properly use a 24" pipe wrench. Memorable to this day is how intense the work was and how expensive things were.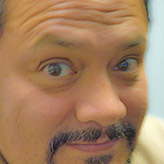 It was common to go to a site and work 36 hours straight and invoice $150,000. As time went on I notice that pricing and difficulties lessened as better tools were developed. New tools and technology always made the field crew very happy because we felt in control and our lives improving. Innovative tools allowed us to finish the most arduous tasks faster and with less anxiety about getting hurt.

The idea of safety and continuous improvement in the company became part of the company culture and key to the company's value today. Good tooling turned out not only good for employees' wellbeing, it was even better for the company. This is a direct relationship demonstrated in other industries and still not prioritized enough where field service is done. There are places that stubbornly hold on to the attitude of "that was just the way it is". And others that just practice false economics by not investing in innovation. Now we know this attitude is self-defeating and part of the reason the same accidents still plague us today.

Those first two years in the field were very difficult but I managed to keep my fingers, eyes and head intact. I learned the value of field personnel and how much they really mean to the success of every project and the creation of a valuable culture. As my hands-on continued in refining and pipeline work I always found the same lesson. Field people are the key to how things turn out. Their attitude and sense for how they are valued is reflected in what and how energy is produced out of the ground, processed out of a vessel and transported over a pipeline. I am convinced that if we make field worker's life safer and as stress free as possible the benefits will flow to everyone including our investors over a longer time because it is self-sustaining mutually beneficial relationship.

At enerteq we believe that technology is a result of synergy between pure science and the needs of industry to generate profit, but its ultimate value is to the degree that it improves people's lives. It is our belief that if we focus on improving the work life of our field personnel we will close the circle of the value of technology. To that end Enerteq's will researches globally to find and bring the most robust and innovative field work tools and technologies to the hands of technicians and field personnel so their jobs are made less hazardous and easier.
-- Hector Santos